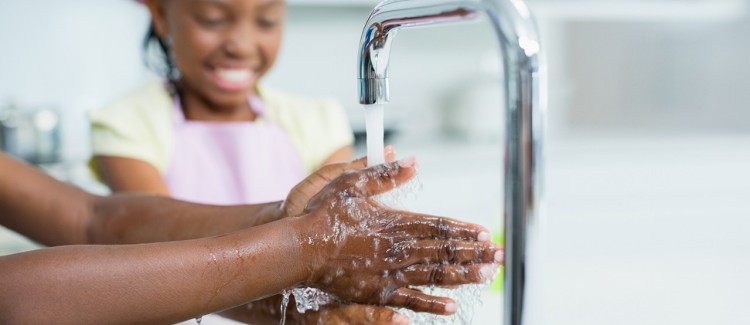 Reopening Guidelines and Protocols
Girl Scouts of Northeastern New York remains committed to the health and safety of guests and staff.

Following local and regional COVID-19 health directives, Girl Scouts of Northeastern NY will be opening with revised operating hours. While there have been no reported cases of COVID-19 at the properties, the safety of our guests, team members, and Girls is always our highest priority. We will continue to closely monitor this evolving situation, and follow the most current guidance from federal, state, and local officials.

Hours:
Virtually (Email & Phone) 
9:00 am – 5:00 pm, Monday - Thursday 
9:00 am - 3:00 pm, Friday

In-Person – 10:00 am – 2:00 pm, Tuesday - Thursday
In-person visits are by APPOINTMENT ONLY. Social distancing and masks will be required for all visitors to the office. To schedule an appointment please call 518-489-8110 or email Member Care. 

Store Hours are Tuesday-Thursday 10:00 am - 2:00 pm Curbside Pick up in Albany only. Please call the store at 518.489.8110 extension 105 for payment and to schedule a pick-up time from the Albany council location.

We have taken enhanced health and safety measures—for you, our other guests, and staff. You must follow all posted instructions while visiting Girl Scouts of Northeastern New York.

An inherent risk of exposure to COVID-19 exists in any public place where people are present. COVID-19 is an extremely contagious disease that can lead to severe illness and death. According to the Centers for Disease Control and Prevention, senior citizens and guests with underlying medical conditions are especially vulnerable.

By visiting Girl Scouts you voluntarily assume all risks related to exposure to COVID-19.
Help keep each other healthy.


Travel
COVID-19 cases and deaths have been reported in all 50 states, and the situation is constantly changing. Because travel increases your chances of getting infected and spreading COVID-19, staying home is the best way to protect yourself and others from getting sick.

Do not attend in-person meetings/events if you are sick, or if you have been around someone with COVID-19 in the past 14 days. Girls should not attend in-person meetings if they are sick, experiencing any symptoms of illness, or have been around someone with COVID-19 in the past 14 days.

Any travel on a cruise ship, regardless of destination, or to a US Department of State "Level 3 - Reconsider Travel" - location, should be immediately canceled or re-routed. 
Do not travel if you are sick, or if you have been around someone with COVID-19 in the past 14 days. Do not travel with someone who is sick.
If Girls or leaders choose to travel outside of NYS regardless, GSNENY will not be held responsible. 

Follow state and local travel restrictions. For up-to-date information and travel guidance, check the state or local health department where you are, along your route, and at your planned destination. While you are traveling, it is possible a state or local government may put into place travel restrictions, such as stay-at-home or shelter-in-place orders, mandated quarantines upon arrival, or even state border closures. Plan to keep checking for updates as you travel.

Before traveling anywhere, including inside of NYS, check the CDC website for current hotspots and travel advisories. In particular refer to this page: https://www.cdc.gov/coronavirus/2019-ncov/travelers/travel-in-the-us.html  and avoid states that have shown an increase in cases in the last seven days. Follow all CDC and Department of Health Guidelines. 

Meetings
Troops and Service Units can meet in-person or virtually. Virtual meetings are able to be conducted any time of the year, for information on conducting a virtual meeting see GSNENY Training here.

When conducting in-person meetings, follow all regulations from the CDC and from the governor's office. Use the following resources:
CDC Website on Consideration for Events and Gatherings
NYS on Travel, Gatherings, and Quarantines
These websites are updated frequently. GSNENY will also be adhering to these guidelines for property usage.

When meeting in-person please keep in mind how individuals can clean their hands (access to handwashing stations or hand sanitizer), avoid sharing supplies, and how the space will be cleaned prior to Girl's arrival. Any supplies purchased to keep the Troop/Service Unit safe can be purchased with Troop funds.  You are welcome to utilize this COVID check sheet when meeting in-person, but it is not required (link to COVID form). If troops would like to utilize GSNENY properties for their meetings please see our policies here. 

Rentals/Camps
Camping will be allowed on GSNENY properties, as well as other forms of overnights such as She and Me and Fish and Games. If you decide to camp, each family must bring their own camp gear such as tents, and groups must stay in their own camping area. No two groups may be housed in the same unit/building.  Please follow the CDC Guidelines and the New York State Guidelines on gatherings below.
CDC Website on Consideration for Events and Gatherings 
NYS on Travel, Gatherings, and Quarantines