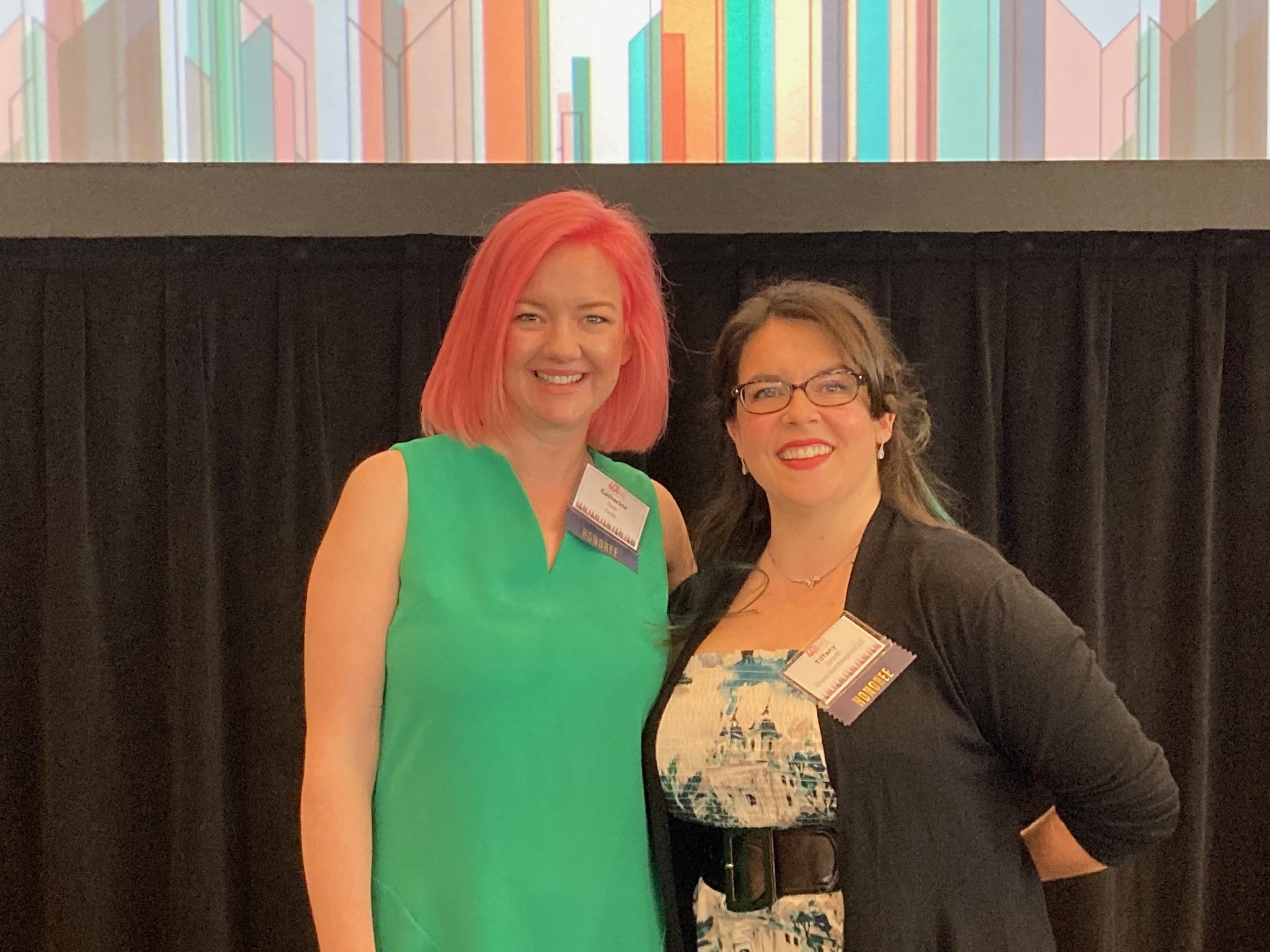 Girl Scout Troop Leaders and business owners Catherine Hover ( left) and Tiffany Soricelli (right) were recognized at the Albany Business Review's '40 Under 40' Awards. 40' Under 40' recognizes talented entrepreneurs, business owners, civic leaders, and professionals who have positively impacted their professions, industries, and communities.
Catherine Hover is a local mom and entrepreneur who consistently demonstrates how successful women can be with the proper support and community. She is committed to raising a family while simultaneously growing her businesses that always revolve around empowering women and girls. Her mission to support and advance ambitious women is exemplified in her volunteerism as a girl scout leader for her daughter's troop in Saratoga Springs, New York. 
Tiffany is the founder and owner of Virtuoso Asset Management, financial planning, and education company that focuses on helping the creative community. Throughout her career, Tiffany empowered people, especially women, by giving them tools and resources that helped them to plan and secure their financial futures. She always went the extra mile, giving back to the communities around her through financial advice and support. Her desire to help girls and women become their best selves is evident as she volunteers as a Girl Scout Troop Leader, also in Saratoga County.
These women are a beacon for girls and young women who want to chart their own course in the world. Like all members of the Girl Scout community, they are dedicated to making the world a better place, embracing excellence, and supporting others.