We were BLOWN away by the amazing responses we got from our contest to give tickets away to Nobuntu - an all-female acapella choir from Africa that performed at the Troy Music Hall!
See the responses below!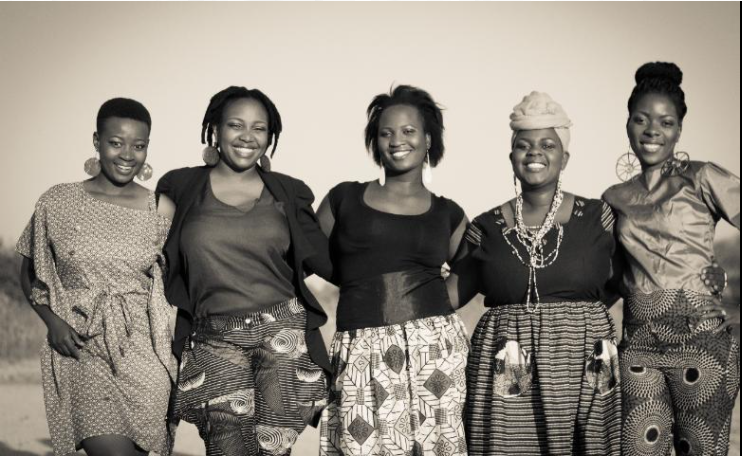 "…The similarities are the empowerment of women. As we listened to the music, we couldn't help talk about all the opportunities that these women have in their lives because of this all-girl group. That's sounds similar to how we feel about Girl Scouts. So many doors have been opened through GS. What a wonderful treat it would be to see these marvelous women perform!

Deanne and Isabelle, Leader and Ambassador Girl Scout
"Nobuntu and Girl Scouts both empower women, build others up and take on many community outreach programs (female focused) much like our Take Action Projects. They also strive to make the world a better place through their music." – Jennifer, Troop Leader
"Nobunto is five strong females with a great deal of talent who are courageous and persist. These beautiful women are traveling the world, sharing their incredible gifts through music.  Nobuntu all share a common goal to promote and preserve 'ubuntu', a Nguni word meaning compassion and humanity, in fact, the name 'Nobuntu' means 'mother of ubuntu'. In many ways, this reminds me of our Girl Scout leaders and the incredible work they do as they are working with the girls in their troops and the community.  Go Girls!" - Darlene, Troop Leader
"Nobuntu is a group of individual African women with unique voices, backgrounds, and lives that come together to share their African songs and stories thru music.   Our Girl Scout troop has a diverse group (troop) of girls with voices and stories and experiences that are worth being heard and celebrated. We speak louder when we are together. We accomplish more when we are together. Like Juliette Gordon Low- who saw a lack of female experiences and started Girl Scouts- the Nobuntu women saw a lack of all-female acapella singing groups and created one at a time when it was difficult and mostly a men's musical world. In those ways, I think Nobuntu and Girl Scouts have a shared experience". Mae, Cadette Girl Scout
" Nobuntu and Girl Scouts are like each other because they follow the girl scout law. They are girls, they are strong, and they make the world a better place with music" – Theadora, Daisy Girl Scout