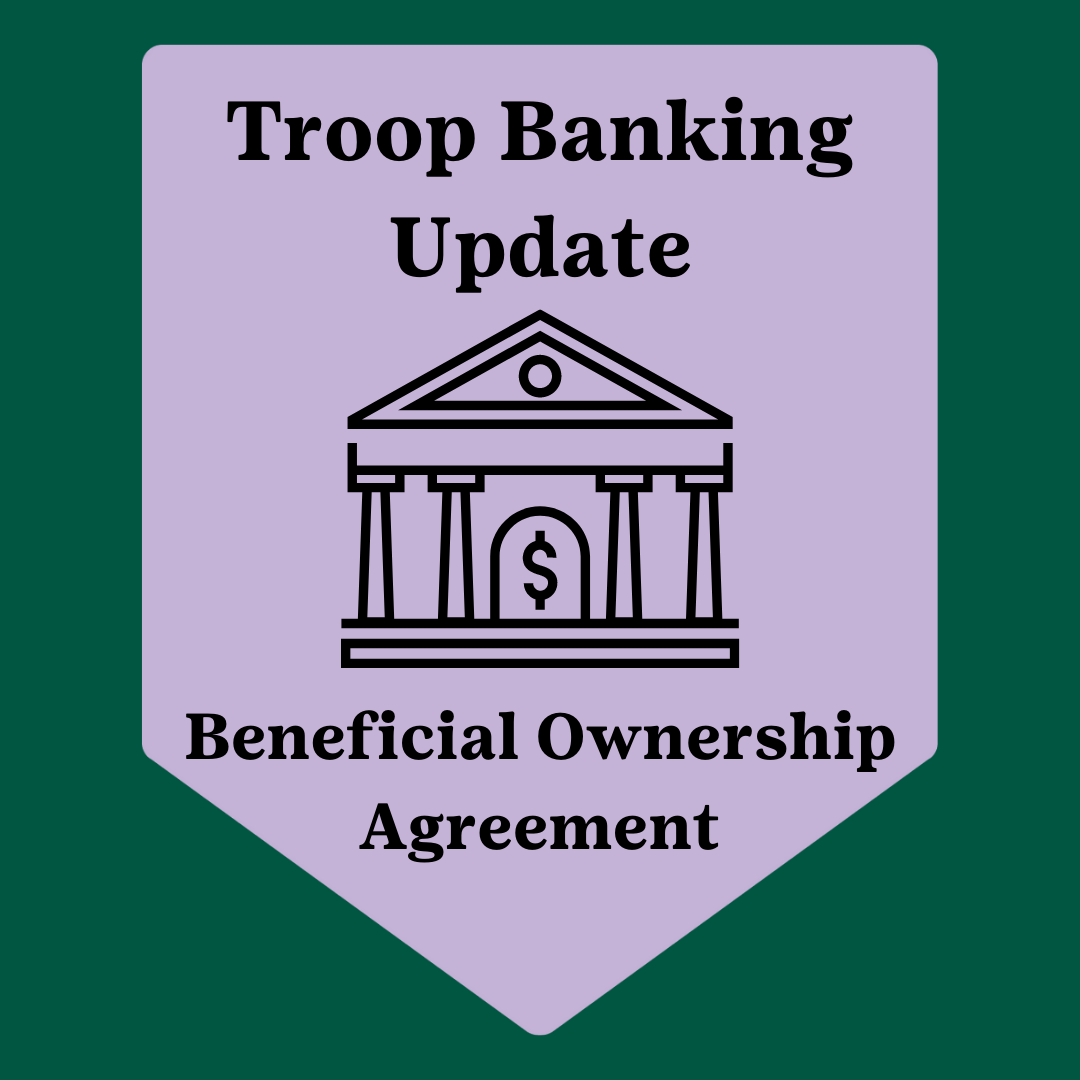 Many troops are being contacted by their bank requiring them to sign Beneficial Ownership. Troops are not required to sign this form and it is not recommended to sign this form for many reasons. Our 501c3 and opening letter meets the requirements of the federal designation.
The Customer Due Diligence Requirements for Financial Institutions indicates "FinCEN also notes that as a general matter, small local community organizations, such as Scout Troops and youth sports leagues, are unincorporated associations rather than legal entities and therefore not subject to the beneficial ownership requirement." Reaffirming that Girl Scout Troops do not need to sign the Beneficial Ownership Agreement (Federal Register, 5/11/2016).
Girl Scouts of Northeastern New York has been notified by SEFCU and CAPCOM banks that Troop accounts will be closed by the end of July if this document is not signed. If you are a part of SEFCU or CAPCOM please notify us as soon as possible so we can advocate for you with your bank. For any questions or concerns please contact us at lshaw@girlscoutsneny.org.