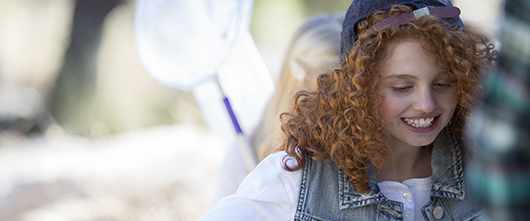 Safety
At Girl Scouts, we work hard to build safety consciousness in adults, training staff, volunteers, and Girls on all safety protocols so that we can ensure proper supervision, prevent accidents and incidents, and maintain program resources.
Covid-19 Meeting Guidelines and Safety Protocols

Safety Activity Checkpoints

GSUSA, local councils, and other units holding a Girl Scout event or program – shall be responsible for seeing that all activities are planned and carried out in a manner that considers the health, safety, and general well-being of all participants in accordance with these guidelines.

Safety Activity Checkpoints  (SAC) is a resource that provides safety standards and guidelines for Girl Scouts of the United States of America (GSUSA) approved activities. Use this resource to see what you need for your activities including preparations, required training or skills, and what forms you need for each activity.

For a quick view of our activities, what levels can participate, and if any pre-approval or documentation is needed you can utilize our Safety Activity Checkpoints Summary.

Troop Ratio

It's important to arrange for proper adult supervision of Girls during your troop meetings & troop outings. Your group must have at least two unrelated, approved adult volunteers present at all times, plus additional adult volunteers as necessary, depending on the size of the group and the ages and abilities of Girls. Adult volunteers must be at least 18 years old (or the age of majority defined by the state, if it is older than 18) and must have Girl Scout Memberships and background checks. One lead volunteer in every group must be female.

Following these ratios not only provides safety to the Girls but also to the volunteers.

Background Check

All adults working directly with Girls or handling any Girl Scout money must be background checked. Background checks are provided by GSNENY at no cost to the volunteer and cover volunteers for 3 years of service.

Note: If you are already a Girl Scout Member, you may be receiving an email from Asurint indicating that your background is about to expire, you will get this email approximately 3 months prior to expiration.

Policies and Procedures

GSNENY Policies and Procedures provides all Girl Scout volunteers with information about the rules and regulations for participating in Girl Scout activities with this Council. Volunteers are held accountable for following volunteer policies as stated in this document.