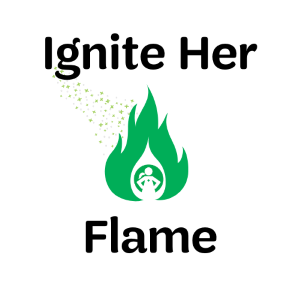 GSNENY is excited to announce our second annual virtual fundraising event on Wednesday, March 9th. The first Ignite Her Flame was on March 9, 2021.
Ignite Her Flame Makes Camp and Outdoor Programs Possible for our Girls! Last year, sponsors and supporters contributed $19,367.50 to support outdoor programs.
This year, we hope to raise $25,000, ensuring that Outdoor Programs and Camps are available to Girl Scouts across our Council. To help us meet the moment, a board member has issued a challenge grant for donations to Ignite Her Flame 2022 and will make a gift of $2,000 once that level is met.
Your gifts to Ignite Her Flame will build Girls' outdoor skills, engage Girls in space exploration, help Girls explore ecology and human's environmental impact, and support year-round outdoor adventures for Girls. Your generous support will make it possible for Girls to learn skills in boating, fire-building, outdoor cooking, astronomy, animal tracking, environmental research, ice-fishing, and so much more!
Ignite Her Flame is part of our Girl Scout Week celebrations and marks our 110 year anniversary and our Girl Scout Birthday on March 12. Girls, volunteers, and camp staff will share their Girl Scout stories throughout the event.
The virtual event is free to attend! Register for the Zoom link to join us on March 9 at 7 p.m.
Sponsors

Space Explorer Sponsor
Trail Adventure Sponsor
UFirst Federal Credit Union
Gallagher
GlobalFoundries
Snow Adventure Sponsor
Marshall & Sterling Employee Benefits 
Honorary Committee
Individual donors can join the Honorary Committee for this event, signaling your support of outdoor experiences for all Girls. Honorary Committee members can RSVP online, or by calling 518-489-8110 to pay by credit card over the phone.
Honorary Committee Members:
Deborah Colver

Kristen "Autumn" Kelly

 
 

Hudson River Community CU

Mrs. Carol Borthwick

 
 

Carol A. Felsen

Mary A. Brown

 
 

Shirley and Phil Clark

Nicole Correia

 
 

Renee Isgro Kelly

Vickie & Rob Roddy

 
 

Stefanie Wiley

Tom & Betsy Metz

 
 

Paula Murphy

Nancy L. Olsen

 
 

Marilyn Gillespie

Tiffany Soricelli
If you can't attend the event and you're interested in supporting outdoor programs, you can make a gift online or mail a check to GSNENY, Attn: Philanthropy, 8 Mountain View Ave, Albany, NY 12205, and note "Ignite Her Flame" in the memo line.
Get Involved
Help support Ignite Her Flame by inviting your friends and family to donate. Donations can be made here or you can create your own fundraising page to collect donations for Ignite Her Flame as a team. Check out how to create your own Ignite Her Flame fundraising page here and challenge your network to help you reach your own giving goals!
Questions? Contact Chancey, Nikki, or Ellen at 518-489-8110