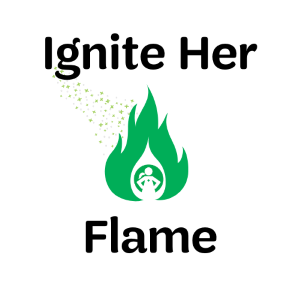 GSNENY's first virtual fundraising event was Tuesday, March 9, 2021
Thank You for Making Camp and Outdoor Programs Possible for our Girls! Thank you to the sponsors and supporters who gave $19,367.50 to support outdoor programs! Donors stepped up to support outdoor programs, helping GSNENY realize a challenge gift issued by a board member that doubled the first $2,000 of donations given during the event. After we met that challenge, a board member issued a second challenge: they would match the first $2,000 given through the end of Girl Scout Week. Donors gave an additional $1,281.50 after the event, which was also matched.
These gifts to Ignite Her Flame will build Girls' outdoor skills, engage Girls in space exploration, help Girls explore ecology and human's environmental impact, and support year-round outdoor adventures for Girls. Your generous support will make it possible for Girls to learn skills in boating, fire-building, outdoor cooking, astronomy, animal tracking, environmental research, ice-fishing, and so much more!
Ignite Her Flame was part of our Girl Scout Week celebrations! Girl Scout Week includes special programs and celebrations around Girl Scout Birthday on March 12. Thank you to the Girls, volunteers, and camp staff who shared their Girl Scout stories through the event.
Sponsors 
Please join us in thanking the following sponsors for supporting GSNENY outdoor programs!
Snow Adventure Sponsors

Jaeger & Flynn, A Marshall & Sterling Company
SparkShoppe
 
Trail Adventure Sponsor
Arthur J. Gallagher
Supporters
Thank you to donors who gave to Ignite Her Flame! 
| | |
| --- | --- |
| Anonymous | Mrs. Heather Mabee​ |
| Kim A.​ | Kristen and Ray Navarette​ |
| Susan Delehanty​ | John and Elizabeth Prybylowski​ |
| Jean E. Field​ | Ms. Chandler M. Ralph and Mr. David K. Aldrich |
| Diane Gelhorn | Kathryn and Richard Rose​ |
| Lynne and Michael Harting​ | Mary Sieder​ |
| Nicole Hollister​ | Katherine Storms​ |
| In memory of Lake Clear's "Mr. and Mrs. Friendly" (Don and Betty Bates)​ | Annemarie Strife​ |
| In Memory of Diane Germano​ | Janet Tinkler​ |
| Kristen "Autumn" Kelly​ | Valerie and David Trudeau​ |
| Renee Isgro Kelly​ | Sharon Watkins-Fox​ |
| Catherine and Bradley Lewis​ | Tiffany Williams of TJ Marie Consulting​ |
|   | Anne and Robert Yunick​ |
If you missed the event and you're interested in supporting outdoor programs, you can make a gift online and choose the Camp or Girl Grant designation from the drop-down menu, or mail a check to GSNENY, Attn: Philanthropy, 8 Mountain View Ave, Albany, NY 12205 and note "Ignite Her Flame" in the memo line.
Questions? Contact Nikki or Brittney at 518-489-8110